Most people ( I assume) have probably heard of the reality singing competition The Voice. Last season, Juliet Simms, front woman of the band Automatic Loveletter, came in second to fellow contestant Jermaine Paul. Previous to her time on the voice, Juliet and her band had released two albums, Truth or Dare, and The Kids Will Take Their Monsters On.
Automatic Loveletter
Truth or Dare
The Kids Will Take Their Monsters On
This season, a few other musicians seem to be following in Simms footsteps. Former lead singer of the band Hey Monday and current solo artist, Cassadee Pope has auditioned for this upcoming season of The Voice.
Hey Monday also released two albums, Hold on Tight, and Beneath it All, followed by Candles - EP. After the band went on hiatus in 2011, Pope released a solo EP.
Hey Monday
Hold On Tight
Beneath It All
Cassadee Pope EP
Auditioning along side Pope is Artist Vs. Poet singer, Joe Kirkland. Artist Vs. Poet has released 5 (fairly short) albums, Alive Once Again, Artist Vs. Poet, Damn Rough Night EP, Favorite Fix, and Remember This.
Artist Vs. Poet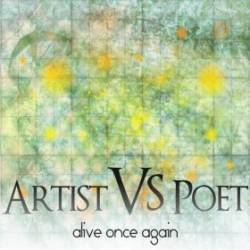 Alive Once Again
Damn Rough Night
Favorite Fix
Remember This
Now you may be asking yourself, "Why is Jessie rambling on about these musicians/ contestants and the music they have released?" I do have a reason. When it comes to competing, is it really fair to put people new to performing up against these musicians who have been signed, released more than one album, and already have fan bases that range from moderate to insane?
I'm not saying that the three above are entitled or undeserving. I really like all of these people. I've been listening to Hey Monday since their start and plan to buy Cassadee's EP, I've seen Artist Vs. Poet live FTSK, and I really enjoy Automatic Loveletter's music. They are all extremely talented.
My only thought is, does having a past in music give them an advantage? They are all fairly well known, they know the scene, they've been trained professionally, and they've all performed live. They know how to work a crowd, and isn't that a good part of the performance?
What are your thoughts? Do you have an opinion about this? Drop me a comment. I would really like to see what everyone thinks!
Peace, Love, Music<3