Saturday night, my friends and went to see the movie The Raven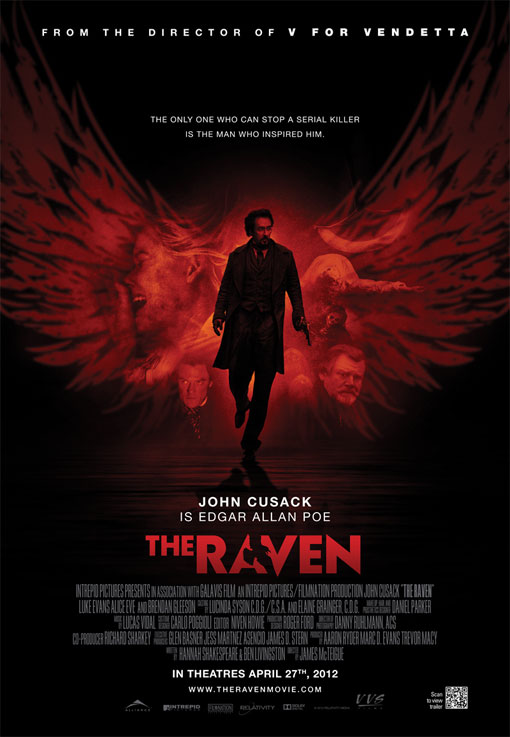 Now, I don't want to give anything away, so I will just say that I thought this movie was absolutely AMAZING!! I'm a bit of a Poe nerd to begin with, but I'm pretty sure this movie made me even more of a fan. John Cusack plays this role exceptionally well, and portrays Poe just as I would expect him to be.
While it was a bit gory at times (would you expect anything less?), it had an excellent plot and was suspenseful from start to finish.
Definitely a movie I would go see more than once!
Peace, Love, Music<3