Motionless In White released the music video for their song A.M.E.R.I.C.A today!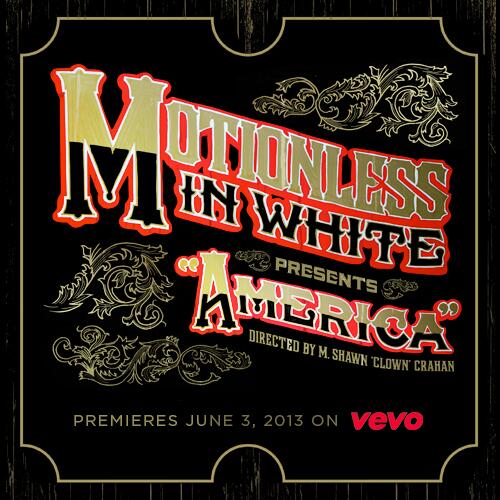 It's only available on vevo so I can only post the link;
They've been building up the release on twitter and I was seriously excited to see it! As usual, they did not disappoint. The video has a circus/sideshow setting that really helps embody the message of the song. And of course they did it up in signature dark Motionless In White fashion!
The video was directed by M. Shawn Crahan, aka "Clown" from Slipknot, and features New Years Day singer Ashley Costello.
I hope everyone one enjoys! Feel free to let me know what your thoughts are on this video in the comments below!
Peace, Love, Music<3